Guest Artists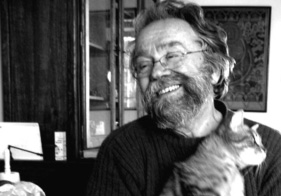 Francis Gury
Francis Gury was born in Saint Dizier, France and studied Fine Arts in London before becoming a teacher himself for twenty years respectively at Wimbledon School of Art, the Epsom School of Art and Design and the Stoneleigh Center Foundation. He has been exhibiting his work regularly since 1973.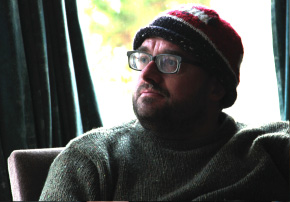 Chuck Webster
Chuck Webster is from Binghamton, New York, and was educated at Oberlin College, American University and Brooklyn. His work appears in the collection of the Whitney Museum of American Art and the Baltimore Museum. He has shown in New York, Boston, Copenhagen, Cologne, London, Cincinnati and other locations and is represented by ZieherSmith Gallery in New York.
I work in paintings, drawings, collage and prints. I strive to make work that is clear, layered and generous. I want the pictures to be ordered in terms of scale, color, shape and surface. I am interested in an image that contains beautiful moments of material and engages the viewer on many levels. The images are drawn from personal history as well as from shapes and phenomena that I observe in the world. As a work gets going, the answers to its resolution appear often from a place inside the picture that could never have been anticipated from its outset. The work nourishes its own continuity. The paintings call to mind domestic or sacred objects that could be held in the hand or encountered in a forest or antique shop. The work of making the picture and contacting the surface with the brush and hand leaves behind evidence of a journey of decisions and a history of making and touch, much as a well-worn tool contains the history of the touch and work of its owner.http://chuckwebster.biz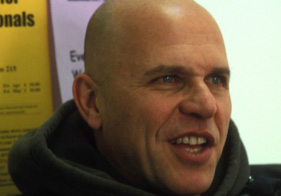 Glenn Goldberg
Glenn Goldberg was born in the Bronx, NY, studied at the New York Studio School and received his MFA from Queens College. His work is collected by the Metropolitan Museum of Art, the National Gallery, Brooklyn Museum of Art, and LACMA, plus others. Goldberg has shown in New York, Boston, St Louis, and Munich, and is represented by Jason McCoy Gallery, NYC.
Goldberg creates luminous works made of delicate brushstrokes and flecks of color. His intricate designs seem to float off the surfaces and recall outsider art, Tantric drawings and stained glass. A recent series of paintings, each titled Wish, feature flowers with kaleidoscopic geometries of petals on subtly grayed backgrounds sprinkled with black dots. Goldberg's paintings refer to anti-authoritarian attitudes of the 1970s that brought political and aesthetic movements such as feminist art and pattern painting to the forefront. He states that his paintings "attempt to facilitate the inexplicable."
In his current exhibition, Of Leaves and Couds at FreedmanArt, NY the paintings bear Goldberg's language of recognizable "dots" and transparent washes of color and grisaille. At once tactile and ephemeral, the "dots" articulate spaces that are both shallow and deep, alive, and unnervingly still. In a recent review, Roberta Smith said of Goldberg's paintings: "He builds his images from infinitesimal dots that give the works an ambiguous, almost celestial ethereality and infuse his surfaces with an air of devotional quiet." In this way, the marks not only construct pictorial space, but are a record of concentrated attention, time, and devotion. The earlier collages in the exhibition, created during an extended visit in Prato, Italy in 1989, utilize line and opacity in an intuitive and deliberate way. They are graphic in nature, though the hand is always felt. As in the recent works, they rely on layering (Goldberg has referenced making pictures "back to front"), and include ideas of the monumental, air, and privacy, within and across individual works.
In a statement for an exhibition at the Albany Museum of Art in 1989, then curator Peter Doroshenko wrote: "[The paintings blend] in a loose philosophical way various western iconography, dream sources, and Freudian imagery. Glenn Goldberg's paintings contain many groupings, codes or "pools" of reference, molded intuitively from a multiplicity of sensibilities. In taking them out of their usual context and placing them in an environment that is unnatural, the works become both fictional and dramatic. Goldberg's art flows from an immeasurable vacillation between the grand and the intimate… He does not make epic pictures to be worshipped, though each breathes deeply of the sublime."
http://www.jasonmccoyinc.com/ggoldberg_pg.html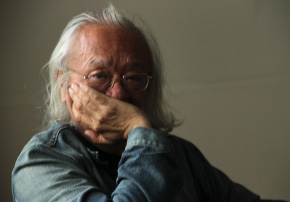 John Yau
John Yau has published books of poetry, fiction, and criticism. Recent publications include Further Adventures in Monochrome (Copper Canyon Press, 2012), A Thing Among Things: The Art of Jasper Johns (D.A.P/Distributed Arts Publishers, 2008) and Exhibits (Letter Machine Editions, 2010). In 1999, he started Black Square Editions, a small press devoted to poetry, fiction, translation, and criticism. Yau has received many honors and awards for his work including a New York Foundation for the Arts award, the Jerome Shestack Award, and the Lavan Award from the Academy of American Poets. He has received fellowships from the National Endowment for the Arts, the Ingram-Merrill Foundation, and the Guggenheim Foundation, and was named a Chevalier in the Order of Arts and Letters by France. Yau has taught at many institutions, including Pratt, the Maryland Institute College of Art, School of Visual Arts, Brown University, and the University of California-Berkeley. He was the Arts Editor for the Brooklyn Rail (2007-2011) before he began writing regularly for the online magazine, Hyperallergic Weekend. He is a Professor of Critical Studies at Mason Gross School of the Arts (Rutgers University).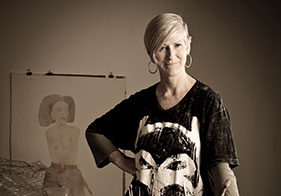 ALICE MAHER
Alice Maher's practice comprises many different media including drawing, sculpture, installation, print, photography, and more recently animation. In 2012 the Irish Museum of Modern Art presented a mid-career retrospective of her work. She is represented by Purdy Hicks Gallery London and David Nolan Gallery in NYC. Maher has exhibited widely in Ireland, England and the United States, and represented Ireland in the 22 nd  Sao Paolo Biennale. The Irish Museum of Modern Art held a mid-career retrospective which charted her focus on materials in metamorphoses in 2012. In 2007 a large survey show of her work entitled Natural Artifice was held at the Brighton and Hove Museum. Also in that year she completed a major drawing installation The Night Garden for the RHA in Dublin. Orsola was an installation at the Oratorio di San Lodovico in Venice in 2006. The previous year she exhibited Rood at the Green on Red Gallery Dublin. Her Portraits were shown at the Purdy Hicks Gallery London in 2003. Gorget was the title of her exhibition at the David Nolan Gallery New York in 2000. Other solo shows include Knot at the Hugh Lane Municipal Gallery Dublin in 1999, Swimmers at Le Credac Centre d'Art, Ivry- sur-Seine in 1996 and 'amiliar at the Douglas Hyde Gallery Dublin in 1994.
She lives and works in Ireland.
www.alicemaher.com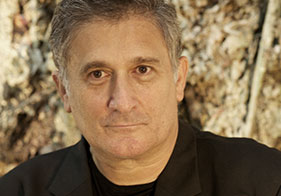 Michael David
Michael David was born in Reno, NV, grew up in Brooklyn, NY and earned his BFA from Parsons School of Design. His work is collected by the Metropolitan Museum of Art, the Guggenheim, the Jewish Museum, NY, and the Los Angeles County Museum of Art, among others. He is founder/director of Life on Mars Gallery, NY and co-founder of the new Hathaway David Contemporary in Atlanta, GA. David is classified as an abstract painter, best known for his use of the encaustic technique, which incorporates pigment with heated beeswax. He is also known for his works in mixed-media figure painting, photography and environmental sculpture. He is the recipient of a Guggenheim Fellowship and awards from the National Endowment for the Arts, The Edward Albee Foundations, and The American Academy of Arts and Letters.
www.michaeldavidpainter.com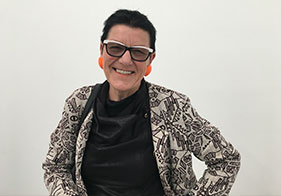 Janet Mullarney
Janet Mullarney was born in Dublin and lives between Italy and Ireland, working mainly in sculpture centred on the use of diverse materials and the theatrical aspect of the installation space. Her awards include the Pollack Krasner, and the RUA and the RHA sculpture prizes. Her work belongs to the Irish Museum of Modern Art and the Hugh Lane Municipal Gallery, Dublin and public spaces Royal Victoria Hospitals, Belfast and Groningen, Holland. She is represented by Taylor Galleries, Dublin."Her sculptures are a little like Angela Carter's novels, where the everyday and the ordinary can suddenly plummet into the surreal and the mythic. Tables and stairs, trolleys and mattresses are the props that carry extraordinary characters. Subjects mined from the natural world and anthropo-morphized to play out human joy and human tragedy," described Patrick T. Murphy.
She has exhibited extensively in both Ireland and abroad and has held solo exhibitions  and is part of the collections of venues such as the Royal Hibernian Academy; Crawford Municipal Gallery; Limerick City Gallery; Museo de Arte Contemporanea, Oaxaca, Mexico; Casa Masaccio Arte Contemporanea, San Giovanni Valdarno. Group exhibitions include "Views from an Island" Irish Contemporary Art from the Collection of the Irish Museum of Modern Art, Millennium Art Museum, Beijing and Shanghai Art Museum; Palazzo delle Papesse, Siena; Palazzo Mediceo di Seravezza, Italy.
Work in public workspaces include Gröningen, Waagstraat Project (architect Adolfo Natalini), Holland; Royal Victoria Hospitals, Belfast; St.Ultans, Cherry Orchard Primary School (architects O'Donnell+Toumey) Ballyfermot, Dublin.
www.janetmullarney.com